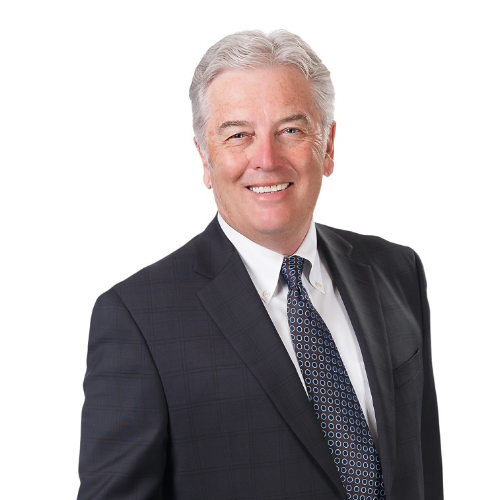 Gary Stevens
Financial Advisor
Gary Stevens has been serving his clients for over 35 years in the financial services industry.
Prior to joining Assante Financial Management Ltd. and founding Stevens Financial Services Inc., Gary was the manager for Employee Benefits and Life Insurance at a major Life Insurer, the Manager of Marketing for a Major Managing General Agency, and the owner of an MGA firm for Maritime Life Assurance Company.
Gary prides himself on his ability to listen to his clients' needs and uses his expertise and knowledge of the industry to help them achieve their financial planning goals. As an experienced advisor in Southern Alberta for Assante, Gary remains motivated by his drive to provide the best service possible for his clients and ensuring that their needs are respected and protected as they change over time.
As a member of the Hein Financial Group, Gary puts an emphasis on Planning. We have established a process for helping clients quantify their Retirement and Estate goals, then working with our suppliers to ensure that we are engaged in working towards those goals. Our team's success is directly measured by the success of our clients.
For many years, Gary has volunteered his time in numerous charitable foundations and sporting organizations, sat on numerous Board's and tried to make a difference. In addition to being a subcommittee chairperson for the 1988 Winter Olympics hockey tournament, Gary was a longtime hockey coach and was formerly involved as a volunteer with Hockey Canada. A proud father of 3 daughters and husband to his wife of over 40 years, Gary is an avid sports enthusiast, lover of classic cars, and loves to travel the world with his family.
Krista Jamieson
Branch Administrator
As the Branch Administrator for our office with Assante Financial Management Ltd. and Stevens Financial Services Inc., Krista acts as the first line of communication for our clients and strives to help make their financial goals come true by providing quality and efficient service.
With an education in marketing, Krista has also held a variety of customer service positions within the financial services industry during her 25+ year career. She has developed a tremendous knowledge in financial products and procedures and this experience enables Krista to ensure our client's needs are met in the most seamless and stress-free way possible.
Originally from New Brunswick, Krista has a passion for photography and home décor. She also loves to travel and spend time with family and friends.
We believe that working with Assante and the local branch of the Hein Financial Group we are well-positioned to offer our clients complete financial solutions for years to come. This is something that our clients deserve and enjoy.
**Stevens Financial Services Inc. is an outside business activity that may offer non-securities-related financial planning services. Any specific investment recommendations provided by Gary Stevens must be done through Assante Financial Management Ltd. ("Assante"), a registered mutual fund dealer. Although Assante is not responsible for any service or product supplied through Stevens Financial Services Inc. Assante will monitor for conflicts of interest, and investigate any client complaints related to services offered by Stevens Financial Services Inc.
Leave a Note
Please fill out the form below