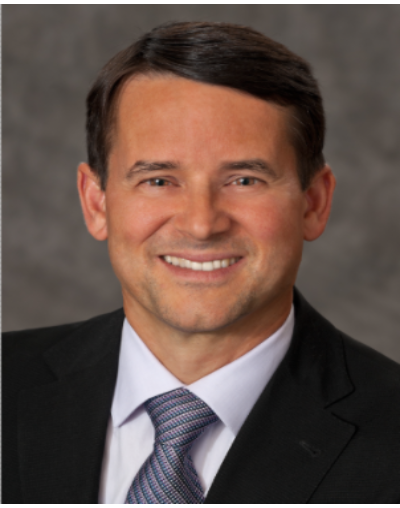 Rod Abbott, CFP, CH.F.C.
Financial Advisor
Rod received his MBA from the University of British Columbia in 1984 and is a Certified Financial Planner®. Many individuals have benefited from his presentations on increasing retirement income, reducing tax, and effective estate planning. He has written for Prime Life magazine and has been quoted in the Victoria Times Colonist. Rod has served on the boards of Lambrick Park Church and SALTS (Sail and Life Training Society), chairing the latter for two years. Rod enjoys being a member of the Vancouver Island Chapter of the Canadian Association of Gift Planners.

Rod lives in Cadboro Bay with his wife Tricia. They have three children, Charlotte, Olivia, and Liam, and two miniature dachshunds, Sherlock and Minnie. With the recent addition of Wyatt, Ellie, and Jayla they are also enjoying the next chapter of their lives as grandparents. When not in the office, Rod can be found golfing, fishing, and exploring the west coast on his boat, Pacific Loon.

Liam Abbott, CPA, BBA
Financial Advisor
Liam marks the third generation of Abbotts to enter the financial planning business. He has a Bachelor of Business Administration and worked in the public accounting industry for 3 years. In this position, Liam had the privilege of seeing the inner workings of numerous private companies and the personal tax returns of hundreds of individuals. The exposure reinforced the simple lesson that it is difficult to build wealth. Whether it is business or personal expenses or the inevitable tax bill, there are many drains on income.
Liam recognizes the tremendous effort it takes to earn money and to have the discipline to keep it. With that healthy respect, he intends to guide clients onto the most efficient and effective route to turning those hard-earned dollars into an income stream that will meet their lifestyle goals. His CPA designation has provided him a strong understanding of cash flow management and the impact of taxes on investment income.
When Liam is not in the office or studying for his next credential, he can be found either at the gym, on the golf course or spending time with his wife Brianna, daughter Jayla and their long-haired miniature dachshund named Zoe.
Degrees and Designations:
Chartered Professional Accountant (CPA)
Bachelor of Business Administration (BBA)
Charlotte Abbott
Business Associate
Charlotte is also a part of the third generation of Abbotts in financial planning. She joined us after completing a Masters of Music degree and spending 5 years working with lululemon. She brings a valuable skill set of business leadership, people management, group training, community outreach and goal coaching. She firmly believes in setting powerful goals, having a vision, and ensuring a plan is in place to make it a reality. Charlotte finished her financial licensing this past year and looks forward to growing in the industry, building client relationships and helping people carry out their vision for retirement.
Charlotte enjoys running, hiking, pushing herself in the gym, free-diving and being an Auntie to her amazing nieces and nephew!
Degrees and Designations:
Masters of Music (MMus)
Bachelor of Arts (BA)
Lilis Hall
Administrator
Lilis graduated from Vancouver Island University (formerly Malaspina College) in 1985 with an Associate in Commerce, General Management designation. She has been working with Rod since 1988, and is an integral part of the client service we offer. She helps our clients by providing knowledgeable guidance and information when they call. She is also responsible for attending to all the administrative details of the various financial transactions we do for our clients. She specializes in facilitating the insurance policy process and manages the daily client experience.
Lilis is the proud parent of Madalyn. Her outside interests include fitness classes, walking, reading and being a movie buff.
Laurie Shumanski
Administrator
Laurie has 26 years of experience in the financial industry and brings extensive experience from working for banks and credit unions. She has been with our team for 10 years and her background is invaluable in providing information and answers to client queries. Laurie specializes in settling client estates and works closely with Lilis on all other client duties.
Outside of the office, Laurie is the mother of two grown boys. She is most happy when spending quality time with her sons, four grandchildren, and with her partner Michael. She enjoys gardening, going to the beach, and being creative in her art studio.