Maurice Walch
Financial Advisor
Years ago, Maurice attended a national conference for a major financial advisory firm in which a presenter went on stage and said to not get too emotionally involved in clients' financial outcomes. To never take it personally. Then Maurice went on stage and said that the secret to his success was to always take it personally.
Subsequent to the conference, the Chairman of the financial advisory firm became a client.
"I believe that everyone deserves to get where they want to go in life. So I worry about my clients and take their well being personally – at Alexandria Wealth Management Group, we all do. It's what makes us different."
"I am always digging around to find the latest and greatest ideas for my clients. I enjoy change and taking that next step. Everything is always moving, and if you stand still, life will pass you by."
So Maurice stays busy. As a leading wealth management advisor in Calgary for more than 25 years, he focuses on advanced wealth management strategies for both individuals and the owners of privately held corporations. A former director of Wellspring Calgary and Past President of Cancervive, he continues to volunteer his time co-chairing the Finance Committee for Wellspring Calgary and sits as a Patient Advisor on the Head and Neck Tumour Board of Alberta Health Services.
It's all about getting where you want to go in life. For his part, Maurice wants to go on an epic cycling trip on every continent. Next up is the Tour d'Afrique – a more-than 10,000-kilometre ride from Cairo to Cape Town, in 2020.
Email: maurice.walch@assante.com
Keith McDonald, CFP
Financial Advisor
"We do so much more than manage money."
With these words, Keith McDonald is referring to his firm's mission statement: We go far beyond the numbers, to support you in every facet of your financial life. It's about being there when clients want to talk about all manner of financial issues affecting their lives. It's about taking their financial well being personally.
It's about vigorous preservation and protection of what matters most to them, because financial safety is paramount.
A graduate of Memorial University of Newfoundland, Keith has lived in Calgary since 1997. He began his career with London Life and now and has more than 20 years of experience in the financial planning industry. He works very hard, listens with great care, is extremely capable and believes that the ultimate accomplishment is earning clients' trust.
Email: keith.mcdonald@assante.com
Derrick Yee
Financial Advisor
For Derrick Yee, clients are family. And when clients are family, you tend to feel very personally about their well being. You tend to take it personally.
It's no surprise, then, that Derrick is so enthusiastic about the mission of Alexandria Wealth Management Group: We go far beyond the numbers, to support you in every facet of your financial life.
"Many clients seek advice from us whenever they make significant financial decisions of all kinds. It's important to me that I am present for them at those important moments, and throughout their lives."
Like the entire team, Derrick believes that everyone deserves to get where they want to go in life. And that it takes personalized, meticulous planning to pave the way.
Derrick Yee has a diploma in Business Management from SAIT and more than 15 years of wealth advisory experience. Married with three children, he enjoys golfing and hockey, coaches baseball and basketball for his kids, and believes in being respectful and honest above all.
Email: derrick.yee@assante.com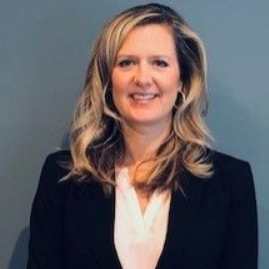 Julie Thomas
Financial Advisor
Julie has been in the Financial Services industry since 1999. She believes nothing is more personal than a family's wealth and wellbeing. In her former life, she worked for an Investment Firm and a Canadian Bank. This experience has helped her understand the needs of clients from many different perspectives. She wants to know clients' aspirations and how they want to live life to the fullest. Forever a conservative investor, she regards safety and security as a very important aspect of the wealth planning process.
Julie graduated from the University of Manitoba with a Bachelor of Commerce degree and has lived in Calgary since 1996. Her passion is talking with clients to make sure she understands them fully. She wants to earn their trust and be the first call when something changes in their life.
Email: Julie.thomas@assante.com
Leave a Note
Please fill out the form below