Bob Mackay
Senior Financial Advisor
Bob Mackay is passionate about taking a complete approach to the wealth planning needs of his clients. He works closely with clients to understand their goals and values in order to design a comprehensive strategy that will meet or exceed them.
With over 25 years of experience, Bob has the knowledge, strategies and support to serve the increasingly complex demands of successful clients. With care and dedication, he integrates each component of his client's financial situation into a holistic approach to preserve and augment their wealth.
Bob's lifelong love of team sports has cemented his belief that providing the attention you deserve is beyond the capacity of any one individual. It requires the combined efforts of a team, working together to develop and continually care for your personalized plan. He's able to coordinate all aspects of your financial well-being from investments and insurance to tax and estate planning. Bob will also work closely with your existing team of professionals.
Bob is an avid soccer player, having played recreationally and at the varsity level. He has enjoyed coaching his three kids in soccer as well as attending their various sporting events. In the community, Bob was a 2018 recipient of the Paul Harris Fellow recognition by The Rotary Foundation for his years of committed service to the organization. Bob has a passion for the arts and is a past member of the Art Gallery of Nova Scotia Development Committee. He also participates annually in the Walk to End ALS for the ALS Society.
Natasha Dowding, CFA
Financial Planning Advisor
Natasha Dowding is ready to embark with you on your financial journey. She will take the time to understand your values and listen to your goals. With this solid foundation, she will work with you to build a long-term financial plan and investment strategy based on what matters most to you. Natasha's attention to detail, problem-solving ability, and compassion for clients fit seamlessly into her role as a Financial Planning Advisor.
Natasha joined Assante Capital Management Ltd. in 2019 and has over ten years of industry experience. Before joining the team, Natasha worked as a Senior Investment Analyst, covering technology equities at a leading Canadian mutual fund company. She also has experience working at an institutional focused pension consulting firm.
Natasha holds a Bachelor of Electrical Engineering from Dalhousie University and is a CFA charterholder. She has a knack for analysis and is passionate about educating people and helping them attain their goals while building strong and meaningful connections.
In the community, Natasha volunteers with the Nature Conservancy of Canada and Shannex. She participates annually in the Walk for Alzheimer's and the Ride for Cancer, raising funds and awareness for these two important causes. She is a board member of the CFA Society Atlantic Canada and a Trustee of the United Way Halifax Tomorrow Fund.
Valerie Eddy
Client Service Associate
Valerie Eddy joined Bob Mackay's team at Assante Hydrostone in 2021. She honed her client-service skills throughout a career in the financial services and legal sectors. Valerie provides a range of administrative support to clients and enjoys being a first point of contact for client inquiries. She holds a Master of Management from Macquarie University in Sydney, Australia.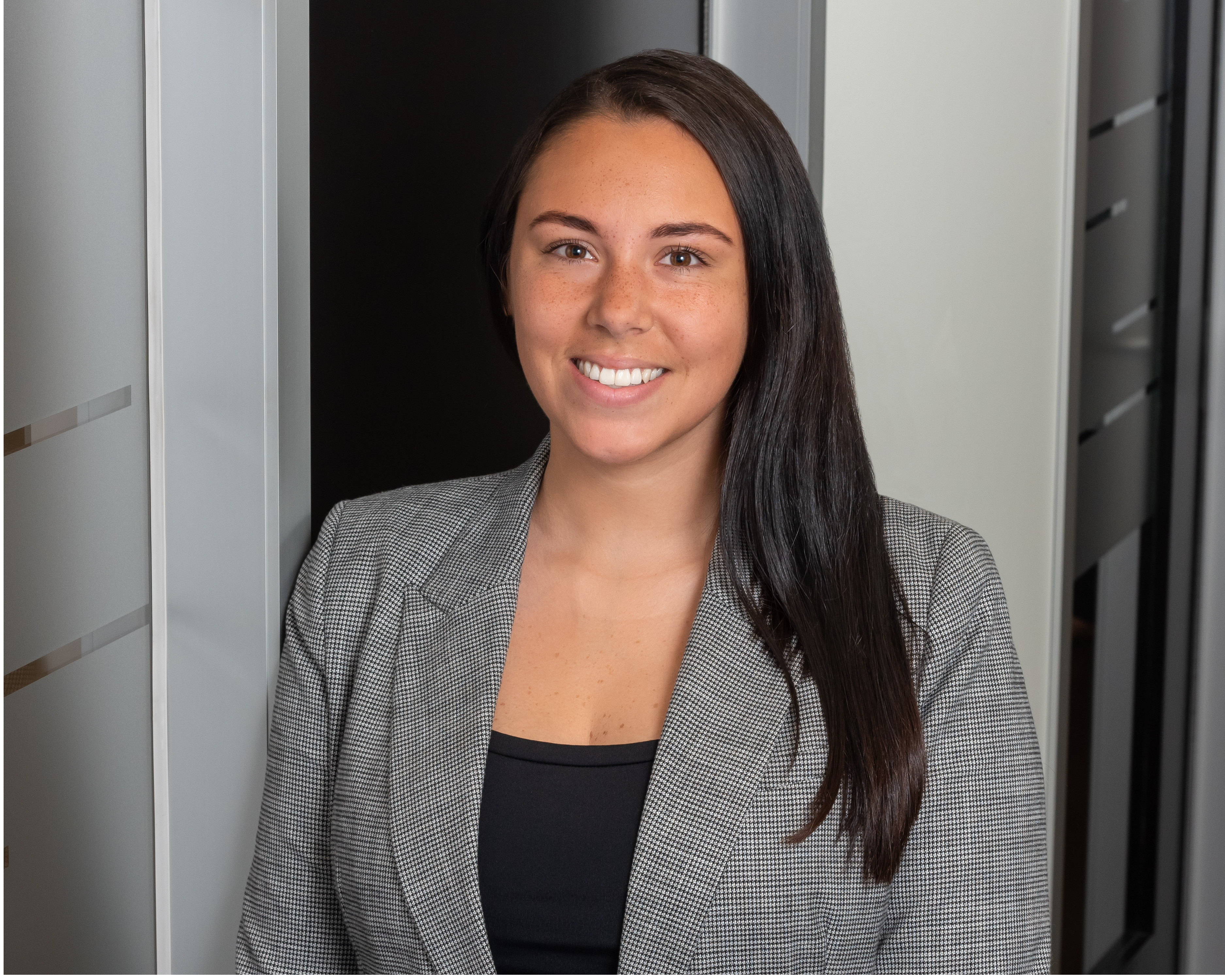 Danah MacDonald
Administrative Assistant
As the team's Administrative Assistant, Danah is responsible for providing support in multiple areas of the practice. She enjoys focusing on creating and maintaining client relationships and acting as a friendly point of contact for clients. Ensuring a smooth and enjoyable experience for all is her top priority.
Danah received a Bachelor of Commerce from Saint Mary's University with a focus in economics and finance. She is now working towards her Certified Financial Planning certification. Upon completion, she hopes to focus on retirement planning and aspires to help clients reach their financial goals.
Leave a Note
Please fill out the form below