Debbie Perepolkin (Pereversoff), CFP
Financial Planner
Debbie started her career in financial services in 1979, working at Kootenay Savings Credit Union and then the Nelson & District Credit Union. She branched out as a General Insurance agent with BCAA until 1997, before evolving into her career as a Certified Financial Planner professional.
Debbie is the co-founder of The Affolter Financial Group Inc. which she established with her business partner, Tim Affolter in 1998. Over the past twenty years, Debbie has provided comfort, clarity and a down-to-earth approach with her clients, as they transition into retirement. Not only is she a financial planner, she has also taken specialized courses to obtain her CPCA designation (Certified Professional Consultant on Aging) – to be more sensitive and aware of the needs of her senior clientele.
Collin Ludwar, CFP
Financial Planner
Collin graduated from the University of Victoria in 2001, with a Bachelor of Commerce Degree, receiving prestigious awards of excellence in Economics and Entrepreneurship. He began his career as a financial advisor with Freedom 55 Financial, in Victoria and then decided to come back to his roots in the Kootenays.
In 2004, he joined the team at The Affolter Financial Group Inc. and within a few short years, became an owner/partner and President of the firm. Collin has earned several designations such as the Certified Financial Planner designation and the CHS (Certified Health Specialist). Over the past several years, Collin has attracted the attention of high net worth clients, professionals and business owners. He is keen and passionate, with a deep understanding of how to maximize his clients' wealth by offering full-service financial and business planning with unique strategies and solid advice.
Monique Bogaardt , CFP
Financial Planner
Monique Bogaardt entered the financial profession in 2005 and was instrumental in creating improvements and efficiencies in her organization, servicing the vast client base and striving for personal excellence and the overall growth of the firm.
In early 2015, Monique earned her Certified Financial Planner designation. Since then, she has worked with clients during pivotal times in their lives such as retirement, death of a family member, children attending post-secondary and other life-changing decisions. She also has a deep understanding of the unique demands, concerns and issues of business owners and professionals, and can provide solid advice and financial strategies for all.
Monique is a member of the Financial Planning Standards Council and Advocis. She has been very active in her community over the years as a Parent Advisory Council member, Sports Team Manager, and other various fundraiser committees.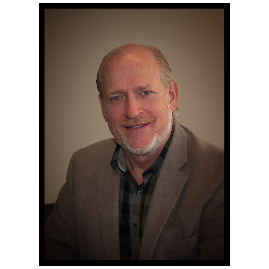 Tim Affolter, CFP, CH.F.C.
Financial Planner
Tim began his career in the Vancouver area in 1981, as a financial advisor with Sun Life Canada. He had more than twelve years experience in advanced case planning before moving his family to the West Kootenays in 1993. In 1998, he formed a partnership with another financial advisor, Debbie Perepolkin - and together, they branched out and formed their own independent financial planning firm, The Affolter Financial Group Inc.
Tim has earned several designations throughout the years: CFP designation, CLU (Chartered Life Underwriter) and ChFC (Chartered Financial Consultant) and has specialized in financial, tax and estate planning for business owners and clients in or nearing retirement.
Although Tim remains active in his career, he is now focused on providing service and advice to a smaller, select group of high net worth individuals throughout BC and Alberta.
Leave a Note
Please fill out the form below