Jeff Evans, CFP
Senior Financial Planner
With over 23 years experience in the financial services industry, Jeff has dedicated his career to understanding the issues and concerns of business owners and high net worth families. Jeff's role is to work directly with clients as their Personal CFO. Once Jeff has a complete understanding of your financial position, goals, and dreams, he will collaborate with our Wealth Planning team, and your accounting and legal professionals to help make these goals a reality. Originally from Chicago, Jeff grew up in southern Alberta, attending the University of Lethbridge prior to moving to Calgary in 1990. He holds the Certified Financial Planner (CFP) designation, and has completed the Canadian Securities Course with Honors. Jeff is married to Paula, and has two adult children, Josh and Alexandra. In his spare time, he enjoys golf and being outdoors.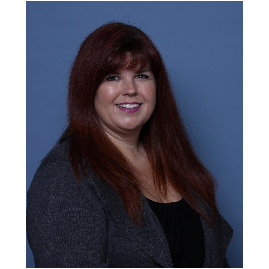 Laura Williams
Executive Assistant
Laura brings over 22 years of experience in the financial services industry to our team. She has been with Assante Wealth Management since 1997. Laura heads the team's day to day client account processing, and is the point of contact for all client administrative responsibilities, including co-ordinating client review meetings. Laura provides our clients with an unmatched level of customer service through a deep commitment to professionalism and organizational skills. In her spare time she loves to vacation with her family.
Alfred Lam
Senior Vice-President and Chief Investment Officer, CI GAM | Multi-Asset Management
Alfred Lam joined the Investment Consulting team at CI Global Asset Management (CI GAM) in 2004 and is actively involved in manager selection and oversight, product development, asset allocation and currency management of CI GAM's managed solutions. He leads a team of investment experts who monitor the portfolio managers and the funds' portfolios to ensure they are adhering to their mandates and performing within expectations and oversees approximately 32 billion of assets invested in customized managed portfolio solutions* for our clients. Alfred previously held the role of Senior Manager of the Investment Management Team at CIBC Securities. He has an MBA from York University and holds the Chartered Financial Analyst designation. Alfred is a member of the CFA Institute and the Toronto CFA Society.
* With access to a wealth of tools and resources, Assante advisors and their clients are supported by the expertise of an investment management team and wealth planning group available through our sister company, CI Global Asset Management, and CI Assante Private Client, a division of CI Private Counsel LP.
Lisa Friesen, BA
Regional Wealth Planning
As a Regional Wealth Planner, Lisa Friesen facilitates the delivery of wealth planning reports. Using a needs-based approach, Lisa works with our clients to not only gather pertinent financial information, but more importantly, to identify issues and to help our clients articulate and document their goals in order to build a plan that meets their complex needs. Working with the support of the wealth planning team, Lisa delivers a plan that addresses retirement planning, cash flow management, risk management, business planning and estate planning.
Lisa became part of Assante Private Client in 1996. Her experience in wealth planning and financial services spans over 25 years. Before joining us, she held a position at BMO Nesbitt Burns.
Lisa has a Bachelor of Arts degree from the University of Manitoba.
Vanito Pobran, CPA, CA, CFP, TEP
Regional Vice-President, Wealth Planning
As Regional Vice-President, Wealth Planning, Vanito Pobran works closely with our high net worth clients to identify issues and provide complex, tactical wealth planning support that complements their wealth plans. Vanito has a particular focus on tax and financial planning strategies for business owners, professionals and other affluent individuals and families.
Vanito joined CI Assante Private Client in 2015 after holding a tax manager position in the Calgary office of KPMG LLP. At KPMG, he worked in their tax group providing tax compliance and planning solutions to individuals and owner-managed businesses. Prior to this he was a Senior Accountant, Assurance and Business Advisory at Grant Thornton LLP in their Independent Business Group. Vanito has delivered his services across numerous sectors including manufacturing and processing, aviation, engineering, hospitality, real estate and construction. His overall professional experience in wealth planning exceeds 12 years.
Vanito is a Chartered Professional Accountant (CPA, CA) with a Bachelor of Commerce from the University of Saskatchewan and he holds the Certified Financial Planner® (CFP®) designation. He is a member of the Chartered Professional Accountants of Alberta, the Canadian Tax Foundation, the Society of Trust and Estate Practitioners and has completed both the CICA In-depth tax course and the CICA In-depth tax issues for the owner-managed business course.
Leave a Note
Please fill out the form below