Klay Nelson, CFP, R.F.P.
Senior Wealth Advisor
Helping You Achieve Your Goals and Dreams
Planning for your financial future is more than just looking at numbers. To me, it's the people and dreams behind the figures that matter the most.
As an Assante advisor, I can help you gain peace of mind and achieve your dreams for the future. Whether it's a worry-free retirement, saving for your children's education, fulfilling a lifelong ambition, running a prosperous business or leaving a legacy to your loved ones or a cherished cause, I can work with you every step of the way.
Managing your wealth can be complex and time-consuming. I can simplify your life by addressing all aspects of your financial well-being from investments and insurance to tax and estate planning. Supported by a team of professionals including lawyers, tax accountants and financial analysts, I can help you make the right decisions about your wealth, and help you build the future you desire.
If you are looking for a financial solution that will simplify and enhance your life, please contact me for a confidential consultation.
Jonah Angeles, BBA, CFP®, CEA
Financial Planner
Jonah has been in the financial planning industry since 1997 in the capacity of Executive Assistant and Associate Financial Planner.
She graduated from BCIT with a diploma in Financial Management in 1997 and a degree in Business Administration in 1999. Over the years, Jonah continued to take industry-related courses and became mutual fund licensed in 2005, obtained her Certified Financial Planner (CFP) designation in 2006 and her Life, Accident, and Sickness Insurance licence in 2011.
In her years of experience, she has assisted clients with retirement planning, taxes, estate settlements, insurance, and other financial matters.
When not working, she embraces the quality time spent with her daughter and enjoys her many activities such as yoga, dancing, kayaking, kick boxing and walks along the seawall with friends.
If you would like to email Jonah, please click HERE.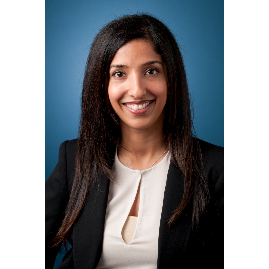 Raj Mundi
Financial Advisor
Raj joined the financial planning industry in 2000 after completing her diploma in Financial Management at BCIT. Through part-time studies, she has earned her degree in Business Administration, and is knowledgeable on financial planning issues and Canadian tax laws. She continues to enhance her expertise and achieved Mutual Fund licensing in 2008. Raj has worked with our team for over 10 years and has enjoyed taking on new challenges over that time.
Outside of work, Raj enjoys spending time with her husband and two children.
If you would like to email Raj, please click HERE.
Leave a Note
Please fill out the form below