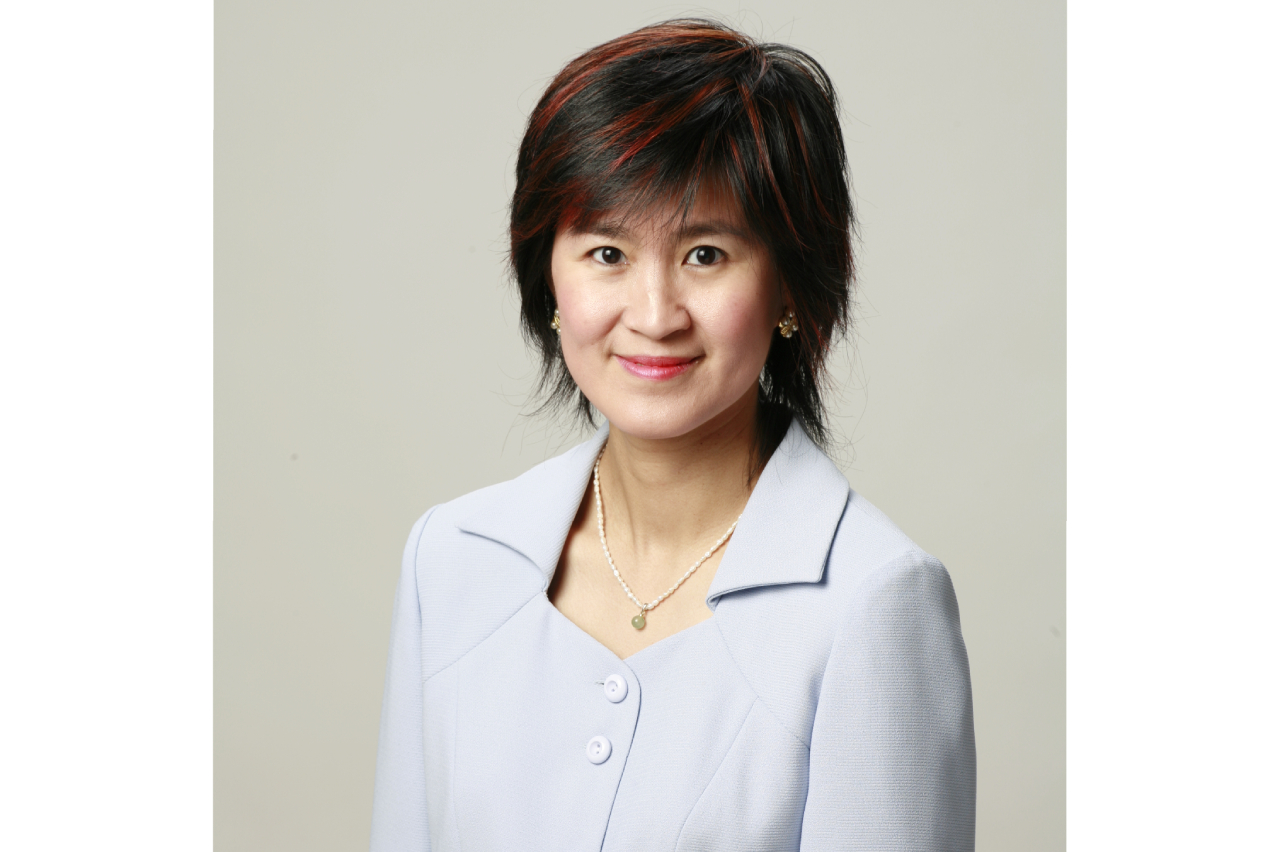 Teresa Yeung, CFP®, CIM®, FCSI®, RRC®, RIS, CEA
Financial Planner
Teresa Yeung has been helping people create and preserve wealth since 1998. The key to her success is the personalized approach she takes in assisting clients with a broad range of financial needs - from financial planning and wealth management to estate planning and charitable giving.
Teresa says "I help clients find peace of mind by building financial security through integrated wealth management solutions. My mission is to care for my clients' current needs, while helping them build better futures".
Teresa is well qualified to help her clients. She graduated from the University of Manitoba with a Bachelor of Commerce degree and, since then, has earned her Chartered Investment Manager (CIM®), Fellow of Canadian Securities Insitute (FCSI®), Certified Financial Planner (CFP®) and Registered Retirement Consultant (RRC®) certifications. Earning those certifications has required taking university-level coursework in a broad range of financial subjects, passing rigorous examinations, adhering to a strict code of ethics and commitment to continuing education. A desire to be a contributor to a better world led Teresa completed Responsible Investment Specialist (RIS) designation in 2021. After some painful family estate settlement experiences, Teresa devoted herself to help executors go through this complicated process by accomplishing her Certified Executor Advisor (CEA) designation in 2022.

Due to the outstanding advice and service she provides, Teresa has built a loyal following of clients. Her practice continues to flourish thanks to clients recommending her to friends, family members and business associates.
Teresa is passionate in giving back to the community. She has volunteered in soup kitchens, women's shelter, senior home, Canadian Mental Health Association, MacDonald House, Bereaved Families and cancer support group. She promotes financial literacy by volunteering to teach money management in elementary schools.
Melissa Chung
Financial Advisor
.
Melissa started her financial career with one of the largest financial institutions more than 10 years ago. Melissa is committed to education, thus completed her Master of Business Administration (MBA) and Master of Laws (LL.M). She is passionate working with business owners and entrepreneurs. She is also devoted to her volunteer work.
Please refer to Melissa's Assante website: https://advisor.assante.com/Melissa-Chung/
Jimmy Wong, CFP®, CH.F.C.®, CLU®, EPC
Financial Advisor
.
Jimmy started his career in the industry with Sunlife Financial more than 30 years ago. His client friendly attitude and integrity help him gain clients' loyalty.
Besides earning Certified Financial Planner (CFP®) designation, Jimmy is also a Chartered Financial Consultant (CH.F.C®), Chartered Life Underwriter (CLU®) and Elder Planning Counselor (EPC).
Raymond Siu, BA, CFP®, FMA
Financial Advisor
.
Raymond has an accounting background and entered into the financial service industry more than 15 years ago working closely with Jimmy Wong. Raymond excelled in his career and earned Certified Financial Planner (CFP®) and Financial Management Advisor (FMA) designations.
Louis Ho
Insurance Advisor
Louis is a veteran in the financial services industry with over twenty years of experience. He has held various management positions with a major insurance company in the past. Louis has built his reputation in the business for providing integrated estate and insurance solutions to clients.
Louisa Leong
Associate Investment Advisor
Louisa started her career in the financial industry with one of the major banks. She joined Teresa's team in 2013 overseeing daily activities within the office. Louisa is very people oriented, and has extensive background in customer service, communication and organizational skills.
Richard Wylie
Vice-President, Investment Strategy
Richard is Vice-President, Investment Strategy at CI Assante Wealth Management and oversees our firm's investment product shelf. He chairs Assante's Investment Committee and performs due diligence on new product offerings, acting as the liaison with product issuers, promoters and underwriters. Richard also co-ordinates the approval of specialty investment transactions with Assante's Compliance team and trading desk. He also represents CI Assante Wealth Management in the media with regular spots on CP24 and ROB TV. Prior to joining Assante in 2000, Richard was the trading floor economist and fixed income analyst at TD Securities. During his six years at TD Securities, he specialized in the areas of economic analysis of the U.S. and Canadian economies, corporate and government debt, and studies of both the U.S. Federal Reserve and the Bank of Canada. Prior to his tenure at TD Securities, Richard spent five years trading both Foreign Exchange and Money Market securities for Ontario Hydro. Richard has been a CFA charterholder since 1994. He received both his B.A. and M.A. in economics from the University of Waterloo.
Leave a Note
Please fill out the form below