Dev Reynolds, CFP®
Wealth Management Advisor
Assante Financial Management Ltd.
If there was one thing that drew me into the financial planning field it was a deep desire to help people. Now over twenty-five years later, this desire is still as strong today as it was back then. Having clients place their trust in me is still the absolute best tribute that I could ever hope to receive.
When I am not working with my clients, I enjoy traveling, gardening and spending time with my family. If there is one thing that I've instilled into my family, it is a strong work ethic. If you are passionate about what you do for a living then it is not "work."
Trying to navigate through the maze of the financial world can be very challenging to the average person. Having a trusted advisor to guide them through this maze is extremely important to many people. My clients know that whether it's regarding their investments, estate, taxes or any family financial matters that I'm always there to help them.
Andrea Peach
Associate Wealth Advisor
Assante Financial Management Ltd.
Andrea grew up in Hants County and has lived there all her life. In 1994 she married her high school sweetheart, Mike and started a family with their son Bailey. Growing up and being involved in many sports and associations she knew that she wanted to work with people, helping them in some way that would make an impact in their lives. After spending 8 years working for a financial institution in the Will and Estate Planning division in Halifax, Andrea decided to find a career closer to home. Passionate about working with people, building trust and long-term relationships with clients she found herself working in the financial industry again.
Motivated by her love for learning and succeeding she strived to become an outstanding and successful woman in today's society, with a definite goal to become a business owner. In 2011 Andrea became a business partner with Dev Reynolds within the company she had worked for since 1998. Her wish was to combine her knowledge and expertise to deliver the best client experience. Finding a great business partner is sometimes a struggle for people but the friendship her and Dev have developed over the years has allowed them to provide the best working environment for their employees and their clients.
Apart from the above, Andrea loves to travel on family vacations, golf and watch her son play hockey.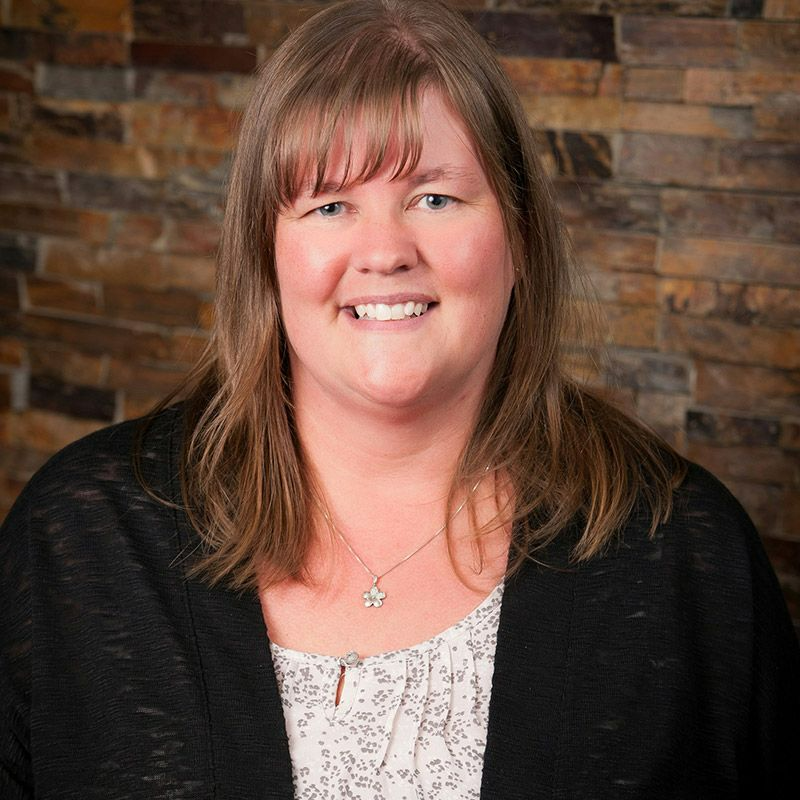 Katrina Rogers
Administrative Assistant
Assante Financial Management Ltd.
Chris Thomson , BA, LL.B, TEP
Regional Vice-President, Wealth Planning
As Regional Vice-President, Wealth Planning, Chris Thomson works closely with our high net worth clients to identify issues and provide complex, tactical wealth planning support that complements their wealth plans. Chris has a particular focus on tax and estate planning for business owners, professionals, and other affluent individuals and families.
Chris joined CI Assante Private Client in 2008, after working in private practice serving businesses and families throughout Eastern Canada, specializing in both personal and business estate and tax planning. His overall professional experience in wealth planning exceeds 25 years.
Chris is a lawyer with a Bachelor of Law degree from Osgoode Hall Law School. He is a member of the Nova Scotia Barristers' Society, and the Society of Trust and Estate Practitioners. Chris has completed both the CICA In-Depth Tax Course and the CICA Advanced Tax Issues for the Owner-Managed Business course.
Duane Snow, CFP, CLU®, CH.F.C., CEBS
Regional Vice-President, Estate Planning
As a Regional Vice-President, Estate Planning Duane Snow is well-positioned to deal with the technical aspects of our clients' more complex situations. He works to mitigate risk, protect assets, and provide tax deferral strategies and solutions that allow a smooth transition of estate or business assets to the beneficiaries or surviving partners. He provides in-depth information on various insurance products and services that compliment the overall wealth management for our clients.
He has a diverse insurance background, having worked as a life, health and pension specialist with a major insurance company, an employee benefits consultant and an insurance company wholesaler. Prior to joining Assante Estate and Insurance Services Inc. in March 2006, he has also worked as an Estate Planning Advisor with a national investment firm.
Duane has a BA Economics from the University of Western Ontario and a business degree from Wilfrid Laurier University. He has also earned the Chartered Life Underwriter (CLU), Certified Financial Planner (CFP), Chartered Financial Consultant (ChFC) and Certified Employee Benefit Specialist (CEBS) designations. Duane is based in Halifax and services Eastern Canada.
Graham Long, CPA, CGA, CFP, TEP
Regional Wealth Planner
As a Regional Wealth Planner, Graham Long facilitates the delivery of wealth planning reports. Using a needs-based approach, Graham works with our clients to not only gather pertinent financial information, but more importantly, to identify issues and to help our clients articulate and document their goals in order to build a plan that meets their complex needs. Working with the support of the wealth planning team, Graham delivers a plan that addresses retirement planning, cash flow management, risk management, business planning and estate planning.
Graham became part of CI Assante Private Client in 2013. His experience in wealth planning and asset management spans over 20 years. It includes holding senior positions with two large Canadian asset management companies and working with two of the major Canadian banks. Before joining us, he was with Atlantic Canada's largest independent chartered accounting firm.
Graham is a Chartered Professional Accountant (CPA, CGA) with a Bachelor of Commerce degree from Dalhousie University. In addition, he holds both his Certified Financial Planner® (CFP®) and Trust and Estate Practitioner (TEP) designations.