Dave Poeta, CFP
Senior Financial Planning Advisor
Integrity and trust are the cornerstones of any client-advisor relationship. This is especially true in the personal financial and investment planning business. A Senior Financial Planning Advisor with Assante Capital Management Ltd. since 2000, David A. Poeta, B. Comm (Concordia University) and a CFP professional since 2010 has fostered literally hundreds of solid relationships built on this very foundation of uncompromising ethics.
Dave's goal is to "simplify and enhance" his clients' lives. Surrounded by a solid platform of experts, he prides himself on offering financial planning and service excellence to his clients and their families. Dave believes that every client is unique and he develops sincere relationships by working with each of them one-on-one to create tailored programs to accomplish stated financial objectives.
Dave believes in supporting his community on all levels and is very proud to be an integral part of the Sudbury community.
---
Insurance products and services are provided by Assante Estate and Insurance Services Inc.
Steve Warner
Financial Advisor
Drawing on almost 17 years' experience in the financial services industry, Steve operates from a platform of dedication to his clients and principled business values. As a full service financial advisor specializing in insurance and estate services, Steve helps clients integrate strategies that preserve wealth and continue their legacies.
Modern insurance vehicles are as individual as the clients Steve serves. His experience enables him to customize plans for individuals and businesses with products from simple Term Life Insurance to more Permanent Life Insurance programs, Critical Illness and Disability Insurance, Personal Health Insurance and Employee Benefits. For more sophisticated needs, Steve can tailor strategies focusing on capital preservation, tax efficiency, executive compensation, estate equalization and philanthropic planning.
Steve makes his home in Sudbury, Ontario with his wife Marianne and son Col. Given his profession, Steve is keenly aware that a balanced life is a rewarding life. When not at the office, he likes to spend time around the lake with his family and friends, enjoying nature, fishing, boating, skiing and skating. Growing up around rinks in Northern Ontario, you can still find Steve in arenas either coaching minor hockey or as an Ontario Hockey League Scout.
---
Insurance products and services are provided by Assante Estate and Insurance Services Inc.
Kerry Bertin-Poeta
Administrative Associate
Kerry joined Assante in February 2005 as an Administrative Associate for Dave Poeta. Over the years, she has provided excellent customer service while building strong business relationships with Dave and Steve's clients. Kerry's role is to ensure all administrative business is processed correctly and efficiently, and to assist with client queries. Her professional service has become a valuable and integral part of Dave and Steve's practice.
Kerry also devotes her time to community service as a volunteer with Meals on Wheels and as a big sister with Big Brothers Big Sisters of Greater Sudbury.
She enjoys spending time with her family and playing sports. She lives in Sudbury with her husband, Dave Poeta.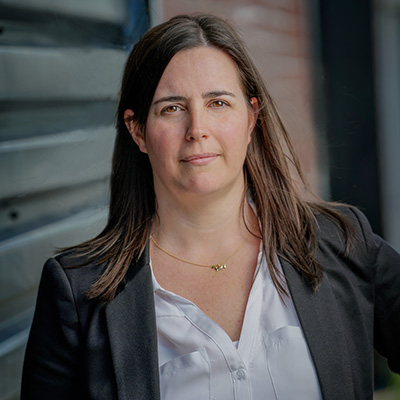 Kathryn McGuire
Administrative Associate
Kathryn (Katie) joined the Poeta Warner Wealth Management Group in 2016. She works closely with Kerry, Dave and Steve to ensure client processing runs smoothly and efficiently. She is also responsible for marketing, client communication and scheduling.
Leave a Note
Please fill out the form below