Glenn McClelland
Investment Advisor
For more than 30 years, Glenn has been helping individuals and families achieve their financial and lifestyle goals.
Glenn became a representative for Assante Financial Management Ltd. in 2003.
Working with a network of highly skilled professionals, he is dedicated to providing high-quality advice and integrated wealth management solutions that simplify and enhance the quality of his clients' lives. Since becoming an advisor in 1987 and as president of McClelland Financial Services, Glenn has gone on to build a solid practice based on consistent effort and a reputation for outstanding service.
A strong contributor to the community, Glenn is a past board member for Crime Stoppers, and a sponsor of minor hockey and lacrosse.
Glenn is an avid runner and golfer. He has successfully completed several marathons in cities across North America. Glenn, and his beautiful wife Caryl, live in Brampton. They are very proud of their three successful children and enjoy spending time with their two grandchildren.
If you would like to learn more about Glenn's credentials and what he can do to help you achieve your goals, or if you have any questions about financial and life management, please call 905-595-3863 or email: gmcclelland@assante.com
Alfred Lam
Senior Vice-President and Chief Investment Officer, CI GAM | Multi-Asset Management
Alfred Lam joined the Investment Consulting team at CI Global Asset Management (CI GAM) in 2004 and is actively involved in manager selection and oversight, product development, asset allocation and currency management of CI GAM's managed solutions. He leads a team of investment experts who monitor the portfolio managers and the funds' portfolios to ensure they are adhering to their mandates and performing within expectations and oversees approximately 32 billion of assets invested in customized managed portfolio solutions* for our clients. Alfred previously held the role of Senior Manager of the Investment Management Team at CIBC Securities. He has an MBA from York University and holds the Chartered Financial Analyst designation. Alfred is a member of the CFA Institute and the Toronto CFA Society.
* With access to a wealth of tools and resources, Assante advisors and their clients are supported by the expertise of an investment management team and wealth planning group available through our sister company, CI Global Asset Management, and CI Assante Private Client, a division of CI Private Counsel LP.
Shane Kirby, BA
Regional Wealth Planner
As a Regional Wealth Planner, Shane Kirby facilitates the delivery of wealth planning reports. Using a needs-based approach, Shane works with our clients to not only gather pertinent financial information, but more importantly, to identify issues and help our clients articulate and document their goals to build a plan that meets their complex needs. Working with the support of the wealth planning team, Shane delivers a strategy that addresses retirement planning, cash flow management, risk management, business planning and estate planning.
Shane became part of CI Assante Private Client in 2001. His experience in wealth planning and financial services spans over 20 years. First, he was a member of the Sales and Service team in Central Ontario, where he formed strong relationships with advisors and their teams. This led to the role of Private Client Manager in April of 2004 as well as Regional Wealth Planner in 2009.
Shane holds a Bachelor of Law degree from Carleton University.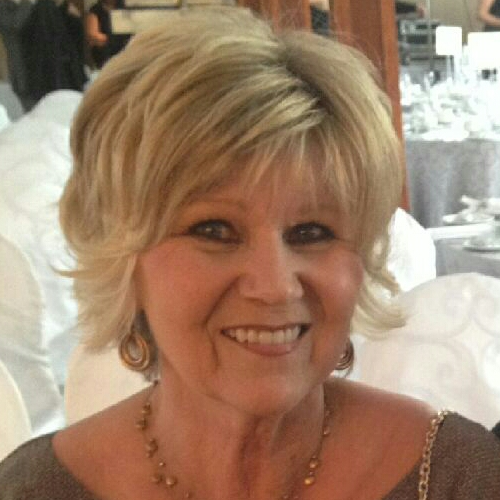 Lorraine Drysdale
Administrative Associate
Lorraine has been our administrative assistant since 1994. When her husband Jim retired, they relocated to Belleville, Ontario.
Through the magic of technology, the transition to our Belleville office was seamless and Lorraine has been able to continue to provide the outstanding level of client services our clients deserve.
Michelle McClure
Administrative Associate
Michelle became a valued member of our administrative team in 2006.
Michelle is the front line of our Brampton office and takes pride in providing outstanding client service.
Leave a Note
Please fill out the form below